Send credit to mobiles with the TopUp.com app
---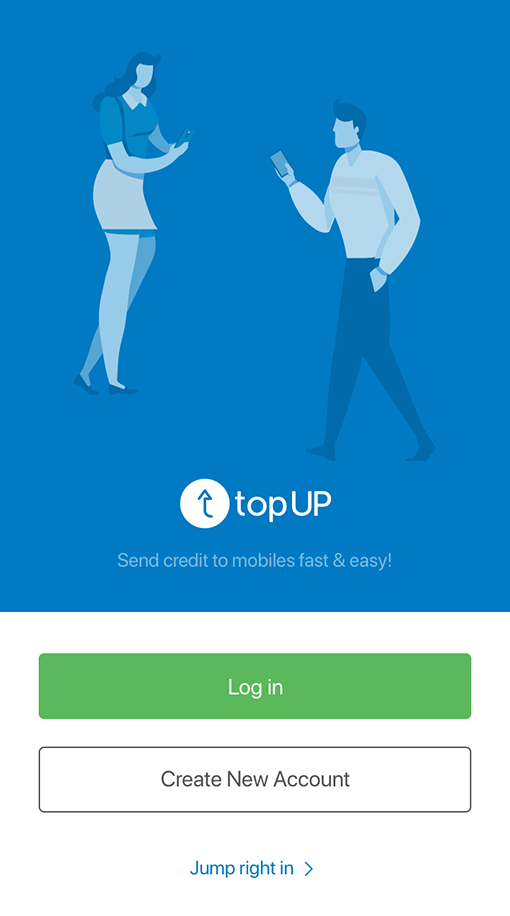 TopUp app for iPhone
Download the app for free and send airtime to mobiles in seconds
Learn More →
---
Top up your mobile or send credit internationally with TopUp.com app
Join us and you can add minutes to a plan, internet, data bundles or prepaid credit to mobiles worldwide. We cover over 140 countries and more than 400 mobile operators, including Digicel, Flow, Lime, BTC, Etisalat, Orange, Vodafone, MTN, T-Mobile, Wind, BlueSky.
Refill minutes or credit and enjoy long conversations with your dear ones. Top up mobile easy, fast & secure with TopUp.com app.
See what customers say about us:
GREAT
4.4 out of 5 based on 227 reviews
November 19
K Wayne
The website is easy to navigate and the…
The website is easy to navigate and the charge for the service is fair. Quick service...
October 18
David Hall
Over charged two $5.99 topups, then two $1.50 charges also.
$1.50 extra for each $5.00 buy plus .99 for each is crazy. That is $2.49 for each $5...
February 16
Sandra Peterson
I just randomly selected this app from my iphone and they are pretty good. They will...